A Bit About Us
What makes a Curtlo a Curtlo? Doug. That's it.
For over 40 years Doug Curtiss has been crafting Curtlo frames one at a time. Steel is his favored metal of choice.
A few years ago the now defunct Bicycle Guide magazine summed up Doug's experience: "Technically, Curtlo Cycles came into being around 18 years ago, when Doug was still in college. Although no official company existed back then, Doug built his first bike as a solution to the problems that he and his riding partner – who were both big guys – were having with the quality and fit of the bikes they were forced to choose from. Back then, riding was a priority for Doug. And after college, he put in as many as 15,000 miles a year, including four cross-country journeys and a four-month trip through Europe. Doug certainly has the miles in his legs to offer some expert advice as to what might work when it comes to designing and building bikes."
It his hard to describe the "feeling" of riding a custom, hand-built bike, but there is a difference. The vast majority of riders out there get used to a four-sizes-fit-all mentality, and probably ride on frames that could fit their body and style better. This is where Curtlo Cycles comes in. There is no big production line, no trillion dollar bike-machines, only Doug and his torch.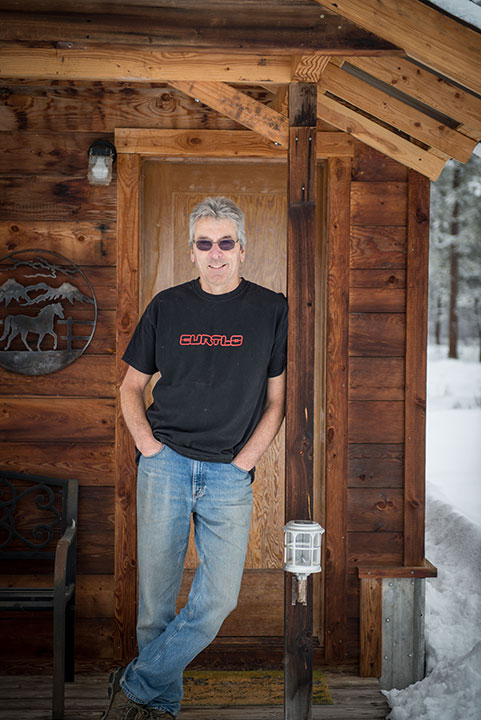 Doug Curtiss, at his workshop in Winthrop, Washington
Some Curtlo History
1974: Doug begins a welding career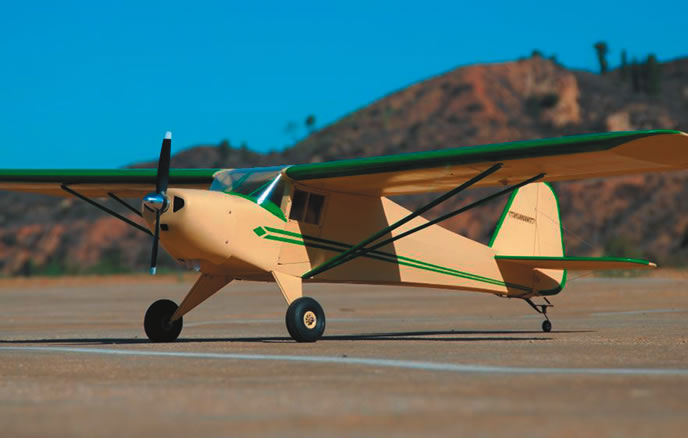 Worked as an FAA certified welder at Taylorcraft Aviation, fabricating and welding 4130 chromoly tube fuselages.
1975: A passion for cycling is born.
After a six month stint living in Seattle, Doug foolishly departed, mid May, on a $129 Nishiki with 15 pounds of gear, no tent and half a sleeping bag, and road across the United States. A passion for cycling is born. 
1977-1979: The first Curtlo bike is born, out of necessity.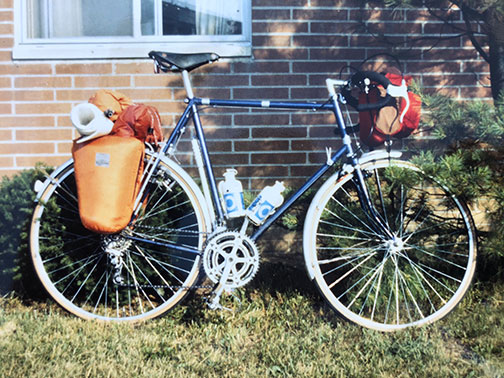 "During my college years, I couldn't find a bike that fit me, since I'm 6'-3" with a 38" inseam and a 6' 6" wingspan. Another riding buddy was so strong that he would break any high quality frame and even Campy cranks. So we bought some Reynolds 351 tube sets, some lugs and built our own frames in his basement in Rootstown, Ohio." – Doug
---
Doug made 2 more bike trips across the US on his ever-improving frames.
---
Inspired by Fred DeLong, a cyclist and engineer, the team quickly saw the advantage of using over-sized tubes and fillet brazing, to accommodate sloping top tubes and the lack of lugs big enough.
---
Curtlo is "informally founded" by Doug CURTiss and Steve LOitz.
1979: Doug moves to Sun Valley, Idaho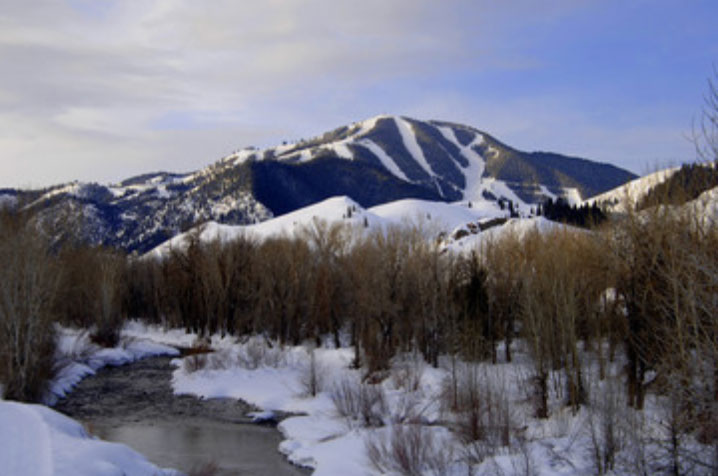 1981: A trip to Alaska brings fat tired bikes into focus.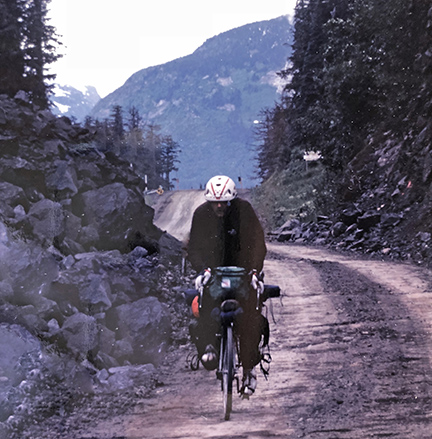 Design and building of first large tire Curtlo gravel bikes. Doug rides to Alaska on 700x38mm tires.
1981: First mountain bike frames and forks emerge.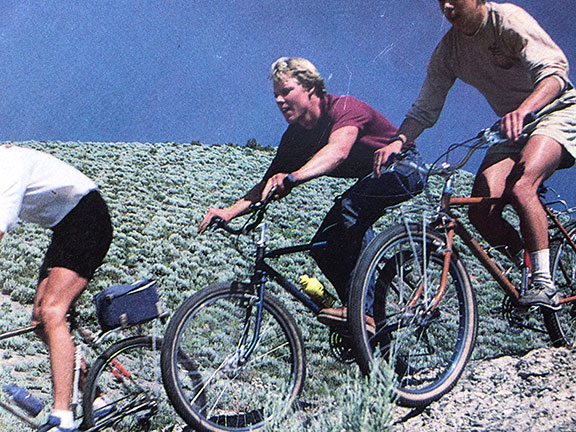 Later that year, Doug designs and builds the first Curtlo mountain bike frames and forks. The first bikes sold are Curtlo Mountaineer mountain bikes, through the Elephant's Perch in Ketchum, Idaho.
1983: Curtlo heads to SoCal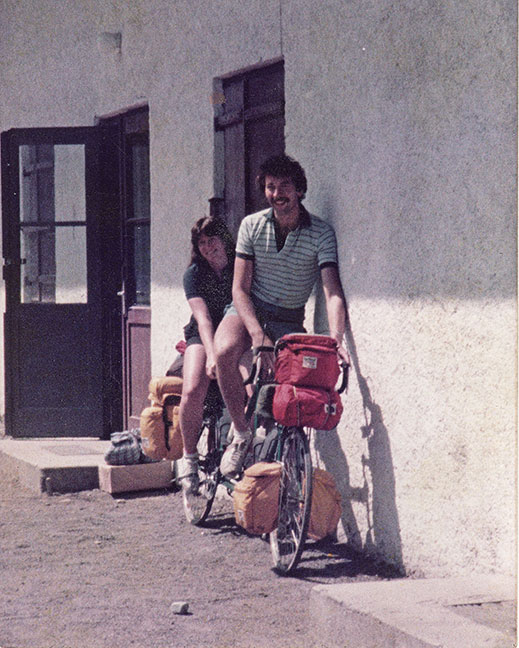 Doug moves to Southern California. He gets married and honeymoons for 4 months in Europe, on a Curtlo tandem.
1985-1988: Curtlo Cycles goes full time.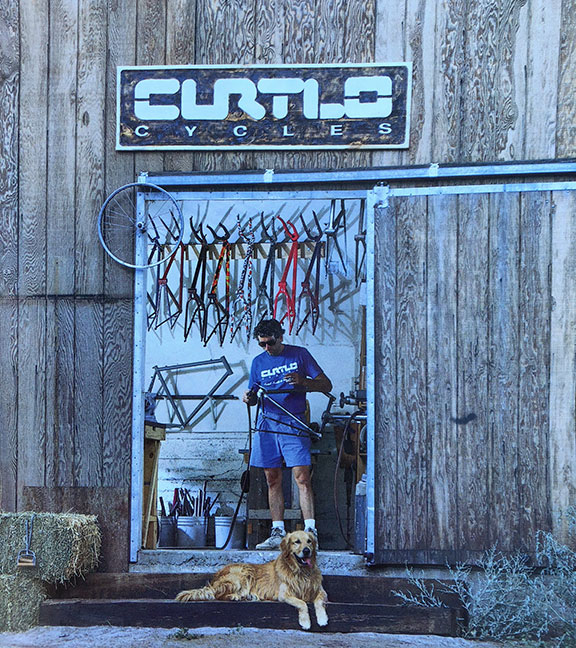 Doug works at Rockwell International in Aerospace Fabrication as a tube fitting mechanic.
---
Formally founded Curtlo Cycles in Santa Clarita, California and began marketing, building and selling Curtlo frames full time. Moved production into an old converted Barn. "born in a barn"
---
Full custom in-house paint jobs begin.
1988-1998: Curtlo goes worldwide.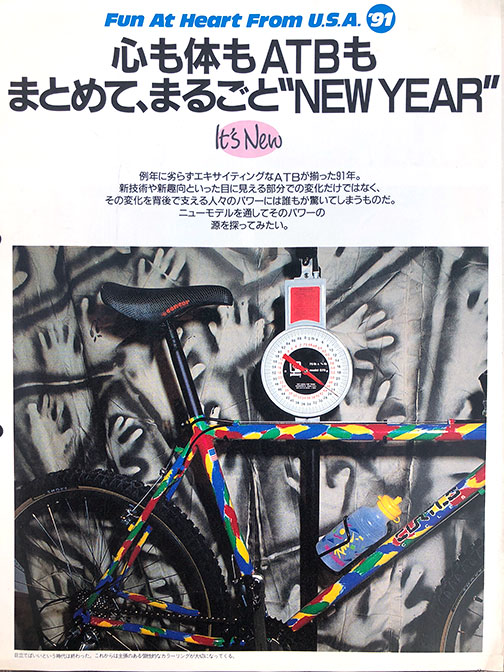 With the advent of the MTB craze, Curtlo is distributed in multiple European countries as well as Japan, and sold through retailers all over the U.S.
1988-Present: Team sponsorships begin.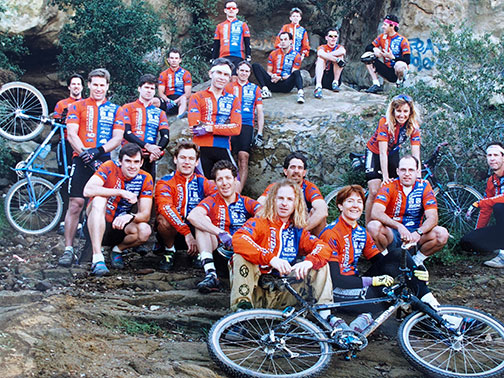 Sponsored multiple MTB and Road Race Teams and individuals, including:
Team Kahlua

OCR Outer Circle Racing

Rock Shox DEVO Team

Pittsburgh Power

LART

Team Ape

Memphis Road Team

Team In-Motion

Moorpark Schwinn

Santa Clarita Velo

Team Cycle World

Team Curtlo

Team Paul Mitchell
1990: Curtlo appears in print for the first time.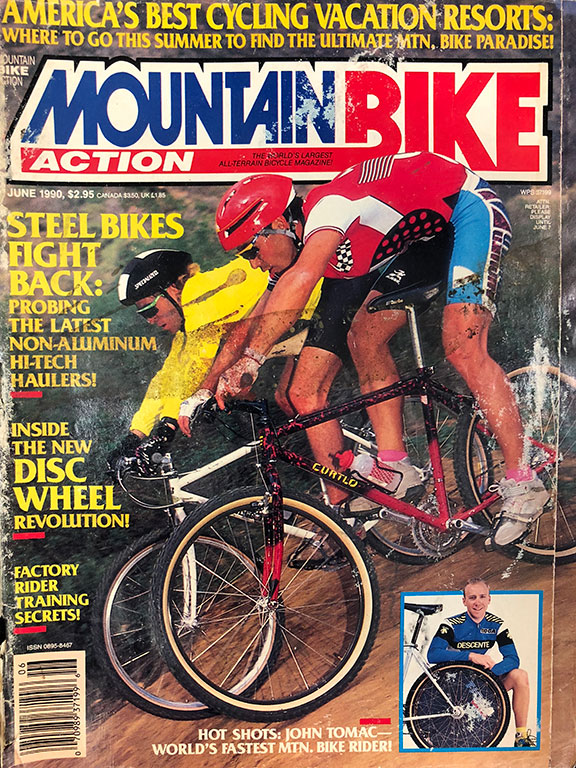 June 1990 – First Curtlo on the cover of MBA (Mountain Bike Action Magazine)
---
Began relationship with True Temper Sports, aiding in tube development and appearing in multiple True Temper advertisements. Helped to develop OX3 and OX Gold/Platinum series and some specialty tubes.
1991-1992: Racing success on Curtlo frames.
Sponsored Team Kahlua, an all-women's Canadian and USA Road and MTB Racing Team, featuring riders such as World Champions Inga Thompson and Alison Sydor.
---
Team Kahlua racers ride custom Curtlo Frames in the 1992 Summer Olympics.
---
Curtlo bikes appear in Sports Illustrated and Runners World articles.
1992: Curtlo experiments.
Introduction of Easton Varilite aluminum "Viper" racing frame. This new frame is featured on cover of January 1993 issue MBA Magazine.
---
Introduction of curved "banana" seat stays for additional frame compliance.
1995: Partnership with Paul Mitchell, forming Team Curtlo/Paul Mitchell.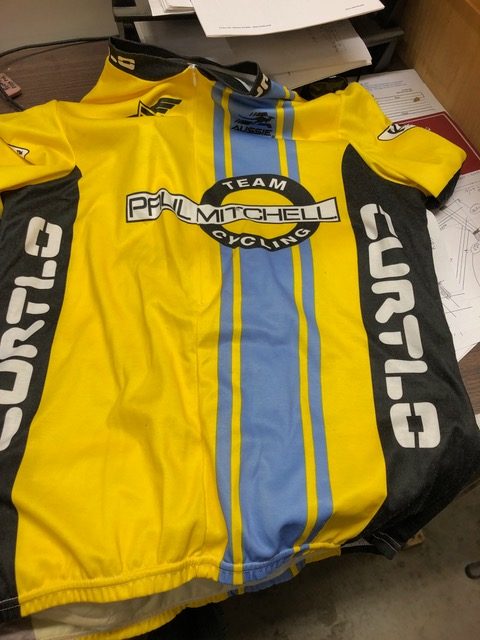 1998: Curtlo moves to Winthrop, Washington.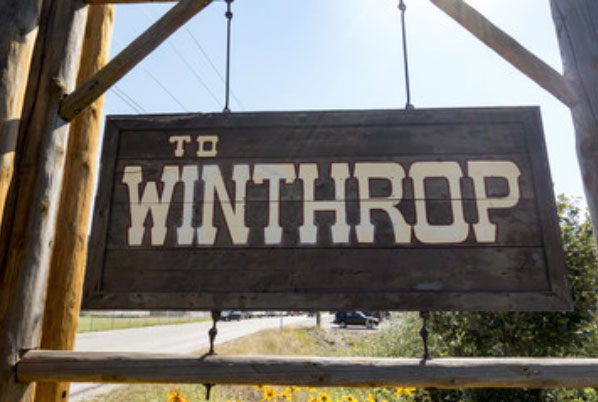 Curtlo moves to Winthrop, Washington, starting a new chapter in US made frame building.
---
Switched to powder coat finishes for the ultimate in durability.
1998-Present: Curtlo goes consumer direct.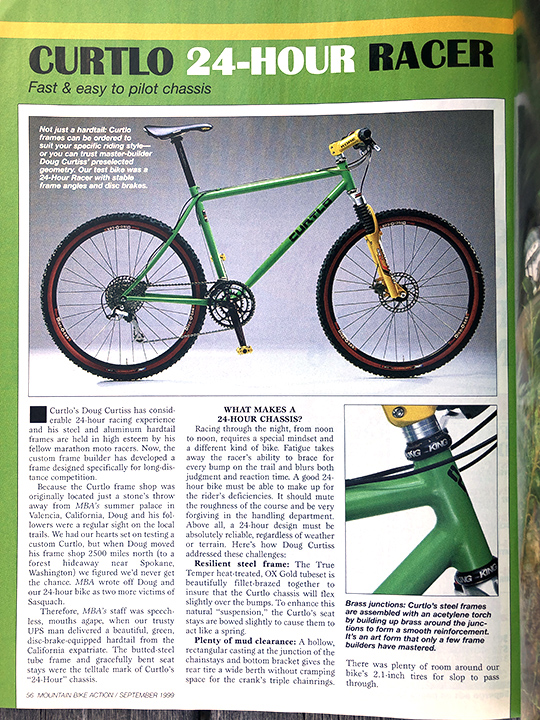 As the internet takes off, Curtlo Cycles goes consumer-direct.
---
First Curtlo Epic "soft tail" frames are born.
---
First Curtlo 24-Hour Racing frame is born. Use of box section, steel chain stay yoke.
2003: New Curtlo shop facility officially opens.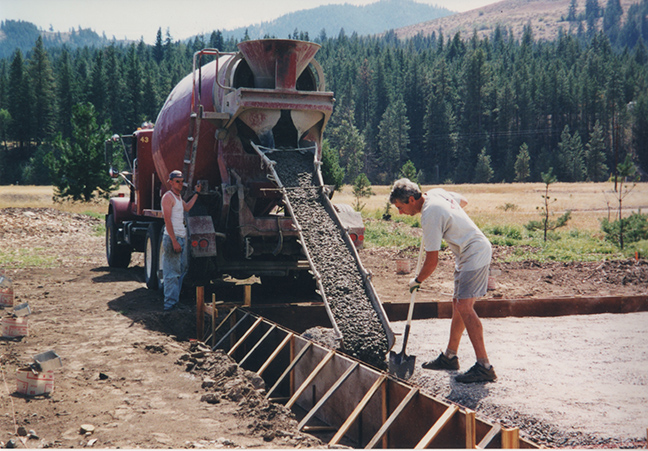 2006: Full Suspension MTB frames become reality.
Curtlo begins offering custom Full Suspension frames featuring Ventana USA rear swing-arm assemblies.
Present Day: Keeping up with industry standards and advances.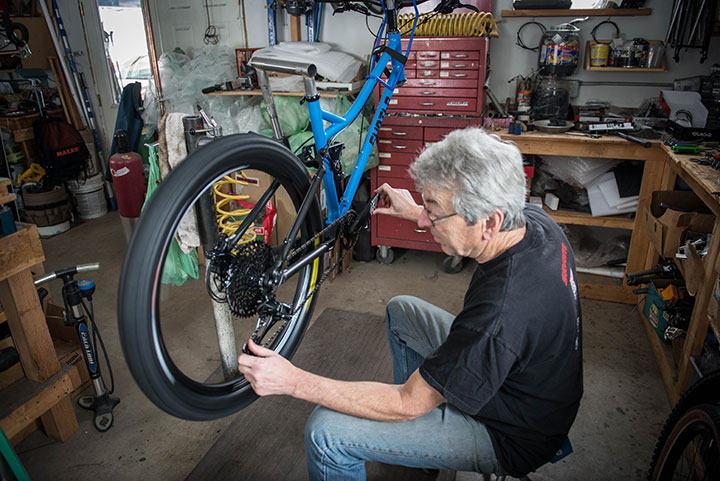 Curtlo continues to offer and incorporate the most relevant and logical industry advances in frame materials, wheel sizes, standards and features. As fixed-size carbon frames gain in popularity, the resurgance of custom steel and other ferous metals begins to continue its comeback. Cyclists of all ages, abilities and sizes benefit from the compliance and beauty of a custom steel frameset.